Join us for this 1-hour interactive discussion around Agile Culture. We will be joined by some of the thought leaders from the 2023 Awards and will be able to draw from their experiences. Drawing from their experiences we will then open the floor for questions.
This Member-only discussion will provide a valuable opportunity to ask questions and broaden our understanding of this critical area within the Framework for Business Agility. This peer-to-peer learning discussion will be facilitated by Pam Ashby.
Learning Outcomes:
Learn from and share experiences with peers
Access to awards thought leaders in a small group environment
Level: 2
---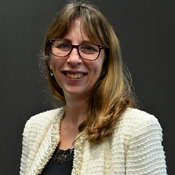 Sylvia Rausch
As Marketing Director of Saba, Sylvia has kick-started and driven a customer-centric digital transformation in an industry pivoting from "Infrastructure Management" to "Mobility".
She considers the "Agile" framework that she discovered in 2016 and that she has applied ever since with the group's global Marketing team and strategic partners to have been instrumental in this success. Putting the customer at the center, listening to her, and aligning the organization around these insights to assure on-going relevant value-creation have been at the heart of her professional career, in both B2B and B2C environments. A digital optimist, she declares "Constant Beta" her life philosophy.
Sylvia is Austrian and has been living in Barcelona with her husband and 3 now adult daughters for many years.


Email:

LinkedIn: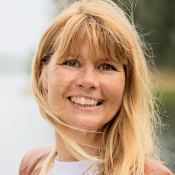 Pia-Maria Thorén
Pia-Maria is the founder of Agile People and author of Agile People - A Radical Approach for HR and Managers. Agile People is a global network of people who work to improve workplaces by helping HR and leaders to attain an agile mindset for the future of work by using agile tools, methods, values, and principles. Pia-Maria specializes in helping companies move towards a culture of increased agility through agile HR, agile leadership, and motivation. Her main focus is to contribute to creating organizations where people perform better and feel engaged. Her main drive is to see the movement from one state to another in a company, contributing by making that change successful both from a financial and human perspective.
Website:

LinkedIn: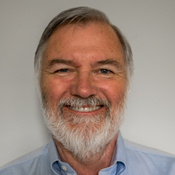 Jim Ewel
Jim Ewel is one of the authors of the Agile Marketing Manifesto and the co-founder of the Agile Marketing Alliance (www.agilemarketingalliance.com ). He is also the author of the essential guide to implementation of Agile marketing, The Six Disciplines of Agile Marketing.
He is frequently asked to speak on the topic of Agile Marketing at industry conferences, and he has helped over 80 companies adopt Agile marketing, including organizations as diverse as T-Mobile, Salesforce, Best Buy Canada, Thales, Doxy.me, EQ Bank, Boston Private, CUNA, NAIT, Deseret Digital, SpaceSaver, Great Dane Trailers, Northern Arizona University, Netskope, Sprinklr, and Zenprise.
Earlier in his career, Jim spent 12 years at Microsoft in various roles including GM of SQL Server marketing and Vice President of Server Marketing. Jim was also CEO of three startups in the Seattle area, all of which grew rapidly and were eventually sold to Oracle, Google, and Stratus Video.
Email:

Website: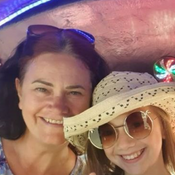 Emma Bradley
25 years + in Programme / Project delivery across Consumer & Business in Telecoms and Finance
Last 3 years leading Culture Transformation in Vodafone Technology
1 husband, 1 daughter, 3 dogs, 5 cats and 2 budgies
I am a Run Director at my local parkrun and may favourite thing to relax is a good book with a glass of red wine.