Understanding Agile Learning
What You'll Learn
You will be able to examine how you learn at work.
You will be able to explain what a learning organisation is.
You will be able to reflect on the importance of learning in agile organisations.
You will be able to explain how your mindset influences your learning potential.
In an era of economic uncertainty, demographic shifts, and the rapid evolution of technology, our ability to adapt to new circumstances becomes ever more important.
As organizations navigate through unpredictable markets, changing customer demands, and disruptive technologies, they must foster a culture of continuous learning and adaptability to not only survive but to thrive.
By promoting a learning environment, we enable ourselves and our teams to embrace new ideas, explore innovative solutions, and develop the agility required to navigate through uncertainty."
Join us on a transformative journey as we dive into the foundational course, Understanding Agile Learning.
---
Gain A Recognised Course Certificate
On completion of the course you will earn a Course Certificate that you can highlight on your CV, LinkedIn profile or portfolio.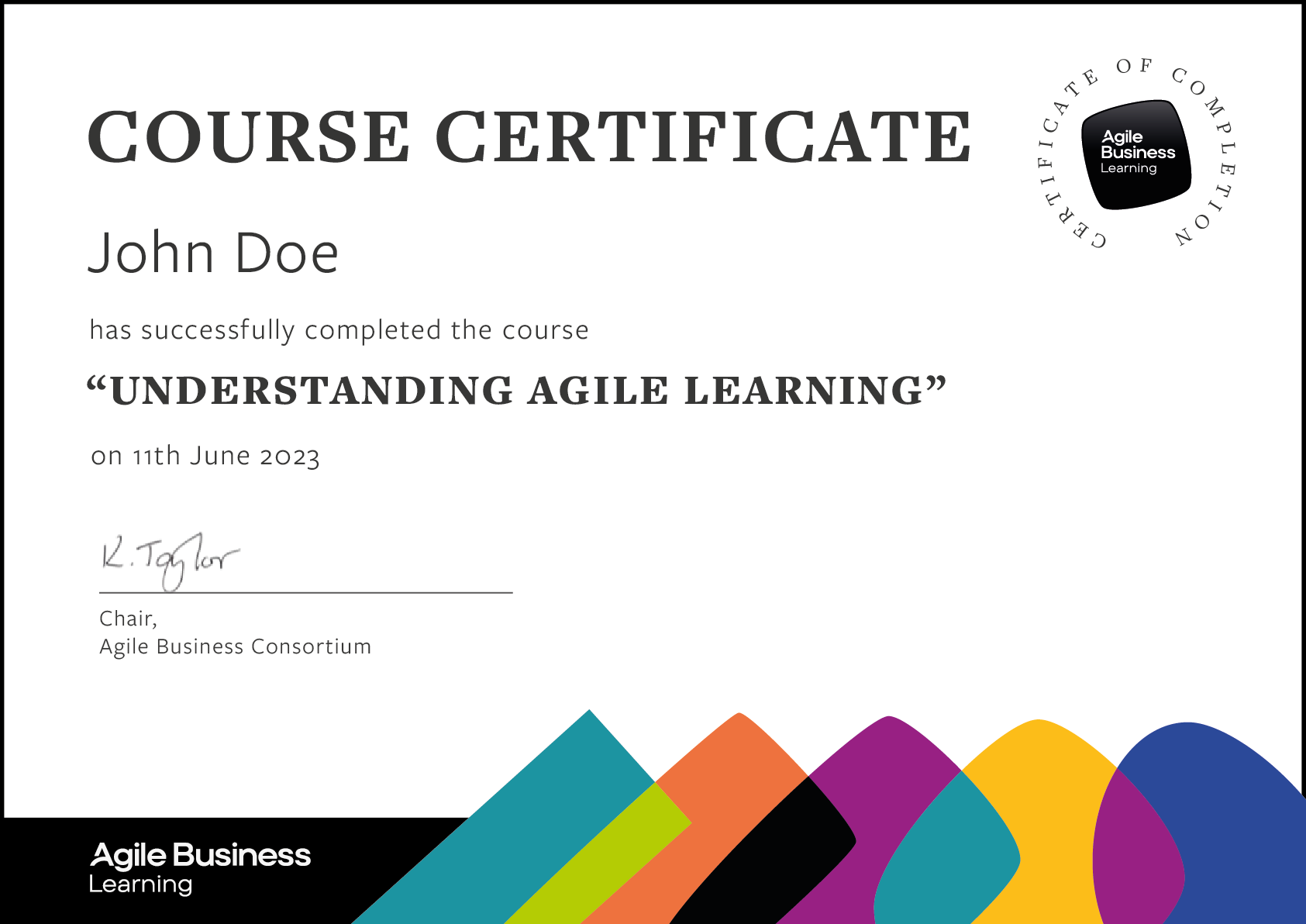 Who Should Take This Course?
This course suitable for anyone that wants to understand how a learning environment can help maximise their personal and professional growth. This includes:
Anyone working in an organisation of any size, sector, or industry.
Those new to business agility with some work-based and/or team-based experience.
Anyone struggling with the complexities of team working.
Leaders trying to embed learning into their organisation.
Aimed at individuals at Explorer, Professional Level 1 of the Agile Business Consortium's competency framework, a recognised approach to starting your business agility journey. It focuses on the basics of business agility and then allows individuals to reflect on how to use their new skills in practice.
At this level you will be at the start of your professional journey. You will probably be part of an agile team, or in a team working towards becoming more agile, reinforcing your knowledge via simple practical application. You will have a basic factual knowledge of business agility and be using agile techniques to deal with simple problems.
Learn more about the Agile Business Consortium's Professional Route
Courses offered by the Agile Business Consortium have been thoughtfully crafted to include extensive and well-researched material, all while maintaining an accessible learning experience. Every participant of our learning platform is encouraged to actively engage in discussions and complete optional activities in order to maximise learning.
---
Meet the industry experts
Here are the industry experts that you will learn from throughout this course: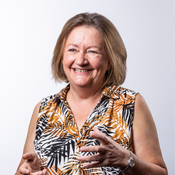 Katie Taylor
Katie spent many years as a self-employed consultant, working on a wide range of projects for the likes of British Aerospace, Computer Sciences Corporation CSC, British Gas and Astra Zeneca. She specialised in enabling communication between different levels of staff, especially during times of radical change. Currently, Chair at The Agile Business Consortium - Advancing Business Agility Worldwide. "Work doesn't work" for many people who are not engaged – we are part of the movement to make a positive change.