Agility in Marketing
We have now released information for next year's Awards and event, find out more about the
Agile Business Awards and Conference 2024.
Through the Agile Business Awards, we aim to recognise organisations' achievements relating to agility in marketing. Whether your organisation uses a specific framework, a hybrid framework, or more of an overall agile mindset approach supported by a selection of tools and techniques.
Agile Marketing is about keeping up with the speed and complexity of marketing today by adopting new ways of working. Award entries are reviewed within the broad perspective of the Framework for Business Agility and against the criteria laid down by the values and principles of the Agile Marketing Manifesto.
Thinking of applying for 2024 awards?
Who can enter or nominate:
Organisations intentionally aligning their marketing to agile principles and practices
Organisations including marketing in a wider agile transformation
Organisations applying agility only within marketing
Membership of or affiliation to the Agile Business Consortium is not required
Organisations also entering other categories of these awards
Organisations may nominate themselves to enter
Who cannot enter:
Organisations sponsoring this award are not eligible to enter
Third parties representing an organisation are not permitted
---
Agility in Marketing Sponsors: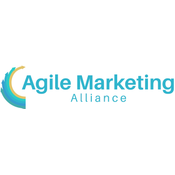 Agile Marketing Alliance
The Agile Marketing Alliance is the only free, global online community focused on Agile Marketing. We are passionate about Agile marketing, and have a mission to learn, share, and grow together. We strive to help ourselves and each other to become better marketers, to advance our careers, and to rediscover the joy of marketing.
Our community provides access to knowledge, events, peer interaction, toolkits and more.
Email:

Website:

LinkedIn: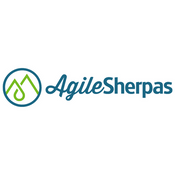 AgileSherpas
AgileSherpas is the world's leading Agile marketing training, consulting, and coaching organization. We guide marketing departments and other non-technical teams to high performance by translating successful Agile ways of working to then be applied toward specific functions.
@AgileSherpas
Twitter:

Website:

LinkedIn: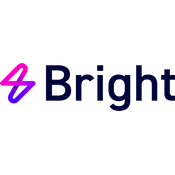 Bright
We are Bright, the game changers of B2B marketing
Our team is made up of forward-thinking agile marketing practitioners who use data driven insights to drive continuous improvement and transformation with our clients. Helping them connect with customers more effectively on every level - from strategy and throughout execution.
#agilemarketing #marketingagility
Twitter:

Website:

LinkedIn: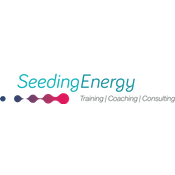 SeedingEnergy
SeedingEnergy is a boutique company. We provide support to unlock your team's potential and reach new heights through facilitation, customised trainings, and coaching. We are experts on individual/team talent and skills development as well as Agile ways of working (WoW) to accelerate and boost your team's efficiency, client-centricity, communication, and collaboration, …
@seedingenergy
#agilewow4all #agilemarketing #marketingagility 
Twitter:

Website:

LinkedIn: