Agile Business Awards 2023 - Virtual Conference
Wednesday 22nd March 13:00-18:00 UTC | Thursday 23rd March 08:00-13:30 UTC
----------------
Agile Business Awards
Get ready to boost your business agility knowledge at our Virtual Conference on March 22nd & 23rd - free and open to everyone.
Join us to:
Hear inspiring stories of success
Learn from the experiences of your peers
Gain valuable insights to apply to your own businesses
Receive tips and advice from businesses leading the way in their field
Don't miss this great opportunity to learn, network, and grow.
As the professional body for business agility, we set up the Agile Business Awards to help define, grow and unite the field, and shine a light on the great work organisations are doing in this area.
Whether you want to learn from the experience of others and network, or whether you want a sneak peek at the organisations our expert reviewer panels have selected – book your place now.
At the Awards Conference, you will hear stories about excellence in business agility. Domains explored during the Agile Business awards event will include:
Remember, excellence doesn't mean you need to have 'finished' agile – after all, that goes against the whole concept!
Rather, we offered organisations the chance to gather evidence of what they've achieved and get written feedback from our expert reviewers – that's right, reviewers, not judges.
Because this isn't a competition, it's an opportunity to congratulate one another on how far we've come. The opportunity to share and reflect on our learnings with others.
We're coming together to build business agility. Join us in March to support working practices that are fit for our fast-changing world.
2023 Awards Conference Milestones

The reviewers have reviewed all applicants and the successful applicants were announced on the 7th February. We look forward to 'seeing' you all on the 22nd and 23rd of March!
Sponsors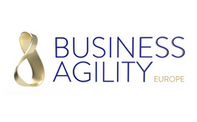 More about the Awards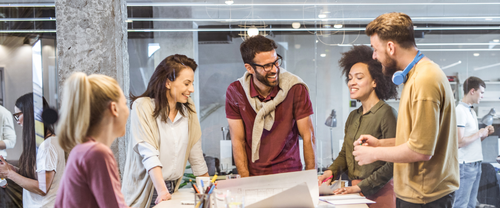 > Agenda
> Register your interest for next year