Agility in HR
Find out more about the
Agile Business Awards and Conference 2024.
Through the Agile Business Awards, we're recognising excellence in applying agility and agile principles in the HR space. The Manifesto for Agile Software Development included 'Individuals and interactions over processes and tools' and so the expansion of this throughout an organisation is core to business agility.
Agility in HR focuses on bringing effective collaboration to the core of operations. We're looking for organisations that live out their agile values, making space to develop talent, empowering teams to self-manage and feeding an innovative culture. Research repeatedly shows high levels of employee engagement bring profit to a business. Award entries are reviewed within the broad perspective of the Framework for Business Agility and against the criteria laid down in the Manifesto for Agile HR Development.
Thinking of applying for 2024 awards?
Who can enter or nominate:
Organisations intentionally aligning HR to agile principles and practices
Organisations including HR in a wider agile transformation
Organisations applying agility only within HR
Membership of or affiliation to the Agile Business Consortium is not required
Organisations also entering other categories of these awards
Organisations may nominate themselves to enter
Who cannot enter:
Organisations sponsoring this award are not eligible to enter
Third parties representing an organisation are not permitted
---
Agility in HR Sponsors: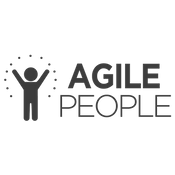 Agile People
Agile People helps organizations accelerate the agile transformation by spreading the values of customer collaboration, energizing people, learning organizations, and inspiring leadership. 
We do this by providing training, a global network of agile people professionals, coaching, and consulting services to create better organizations, and regularly run training, workshops, professional services, conferences, meetups, and speakers for increased agility in a complex world. We are passionate about creating motivation and engagement using an agile mindset and practices/tools that make people happy and perform towards the company vision. We strive to create environments that will foster learning organizations to innovate and continuously improve when the only remaining competitive advantage is to learn faster than competitors.
Since the launch in 2012, our network of facilitators and coaches has grown steadily, and today we are represented in almost every corner of the world."
Email:

Phone:

+46767711029

Website:

LinkedIn: