Agility in Finance
Find out more about the
Agile Business Awards and Conference 2024.
This award recognises those using agile and lean principles and practices across contracting, procurement and finance; organisations that have introduced ways of working that sustain the governance of financial reporting and control, whilst making room for innovation in the face of enduring change and uncertainty.
Achieving Agility in Finance requires a blend of compliance and reporting with an agile mindset and the trust that allows innovation, partnerships and collaboration to thrive – organisations that have achieved an agile ethos and culture, whilst also defining boundaries for budgets, procurement and contractual relationships. Balance is key to excellence in Agile Finance, so that risk to the business is controlled, regulatory compliance is assured, and a robust legal framework protects all collaborations and third party relationships.
Thinking of applying for 2024 awards?
Who can enter or nominate:
Organisations intentionally aligning finance, contracts and procurement to agile principles and practices
Organisations including finance, contracts and procurement in a wider agile transformation
Organisations applying agility only within finance, contracts and procurement
Membership of or affiliation to the Agile Business Consortium is not required
Organisations also entering other categories of these awards
Organisations may nominate themselves to enter
Who cannot enter:
Organisations sponsoring this award are not eligible to enter
Third parties representing an organisation are not permitted
---
Agility in Finance Sponsors: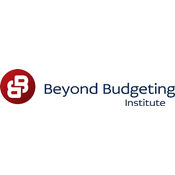 Beyond Budgeting Institute
Our partnership with the Beyond Budgeting Institute helps to advance business agility in finance through reciprocal membership opportunities, joint courses and content sharing., joint courses and content sharing.

Beyond Budgeting Institute is the name of our international network.
We want to contribute to a better world by improving how organisations are led and managed.
We help organisations reach their full potential by developing their thinking and management practices from command & control to empower and adapt.
Our main activities are:
The Beyond Budgeting Round Table (BBRT) membership network
Consulting and advisory services
Conferences Management education / workshops
---
Email:

Phone:

+44 20 37553692

Website: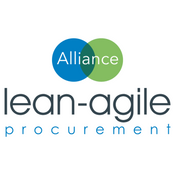 Lean Agile Procurement Alliance
The Lean Agile Procurement (LAP) Alliance is a not-for-profit organisation of global agile experts, that currently disrupt procurement and supply. The LAP Alliance is also a Certification Body and offers in-person and online awareness and advanced certification workshops as well as guidance via coaching.
Website: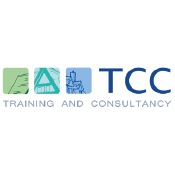 TCC Training and Consultancy
What we do
Formed in 1981, TCC has been at the forefront of Agile since the early 1990s and has become a trusted partner to some of the world's leading organisations. We provide specialised training and award-winning coaching and consultancy that enable you to deliver value consistently, predictably and sustainably. Whether you're starting out with Lean and Agile, or scaling up, using experience and expertise gathered over more than 30 years, we can help.
Proven track record
No matter what your size or industry sector, the chances are that we have already helped a similar company and can draw on this experience to deliver the right solution, tailored for your organisation. The breadth of our experience across industries also allows us to be innovative in our approach, calling on techniques proven in both your own and other industries to bring a unique competitive advantage to your business.
A name you can trust
Over the last 30 years we have built an international reputation for delivering outstanding results using our highly-collaborative approach. We really listen to you, our customers, and work closely alongside your team to develop a lasting partnership, focused on achieving your goals.
TCC has been involved with Agile since the early days - before the birth of the Agile Manifesto. Here are just a few of the leading organisations who trust us to provide the support they need:
AXA | CAPITA | Department for Work and Pensions (DWP) | HMRC | HSBC | Met Office | NHS | National Grid | Thomson Reuters
You can read our independent reviews for Agile training at: www.tcc-net.com/reviews/read
Other services
Agile training (public and in-house courses)
Agile coaching/mentoring
Business analysis (Agile and traditional)
---
Email:

Phone:

+44 (0) 1477 500 011

Website: