Overall Business Agility
Find out more about the
Agile Business Awards and Conference 2024.
In addition to Agile HR, Agile Finance, and Agile Marketing, the Agile Business Awards recognises organisations demonstrating overall excellence in business agility. As with our other award categories, we aren't looking just for the final result but to reward steps taken to build the connectivity and responsiveness needed for business agility.
Business Agility is a people-centred, organisation-wide capability that enables a business to deliver value to a world characterised by ever-increasing volatility, uncertainty, complexity, and ambiguity. It is achieved by inspiring and harnessing the collaborative, creative ways of working of the people of the organisation in meeting its core purpose.
Our reviewers will be looking for examples of where an organisation's culture, leadership, strategy, and governance contributes to the value delivered to all its stakeholders who operate in volatile, uncertain, complex, and ambiguous environments, be they commercial, legal, technological, social, moral or political, enabling it to:
Adapt quickly to market changes – internally and externally
Deliver value rapidly and flexibly to meet customer needs
Adapt and lead change in a productive and cost-effective way without compromising quality
Be continuously at a competitive advantage
Entries will be evaluated against the five elements of the Framework for Business Agility – the elements that can make an organisation truly agile:
leadership, strategy, governance, people and culture.
---
Overall Business Agility Sponsors: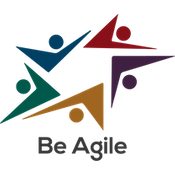 Be Agile
Be Agile is a boutique consulting company that prides itself in guiding and enabling our clients to thrive in a highly disruptive and evolving world through "speed of first to market". ​
We partner with organisations to imagine and drive adaptive strategies that deliver accelerated and disruptive innovation as well as time to market. We facilitate the leveraging of internal expertise augmented by best-of-breed technology to ensure that our clients have the capabilities to deliver exceptional results now, and into the future. ​ ​
Website:

LinkedIn: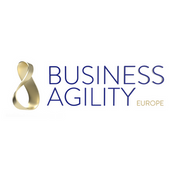 Business Agility Europe
Business Agility Europe is a high-level professional event for leaders, managers, and team members in the business field who are making business decisions and doing organisational development work. Business Agility Europe is an online event that provides the latest advancement of knowledge in theory and practice on business agility for business practitioners.
Website: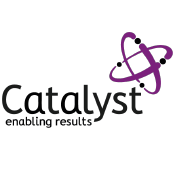 Catalyst Consulting
Catalyst Consulting is a professional services company, enabling results for our clients supporting them to improve efficiency, service and overall performance and to transform their business through lean and agile thinking.
What we do
Catalyst Consulting is a professional services company, enabling results for our clients supporting them to improve efficiency, service and overall performance and to transform their business through Lean and Agile thinking.
Catalyst Consulting provides consultancy and training solutions that develop the right capability and skills to create and deploy a culture of Continuous Improvement. This results in saving valuable time and money, improving service and enhancing both customer and employee satisfaction.
We are working collaboratively with clients to establish new best practices to execute Continuous Improvement and Transformation projects using Agile as an accelerator.
lean-six-sigma.training/agile-for-lean-six-sigma
catalystconsulting.co.uk/lean-six-sigma-training
Benefits evidenced:
Reduced time to benefits and project cycle time
More predictable schedule
Improved team motivation
Focus on the critical few
"These improvements would have taken at least 6 months to get approved and implemented previously. I've never got this done this quickly before" - Lucy Ginger Essex CC
"Blending them together (Agile and Lean Six Sigma) can give you greater benefit. The key differences are that we have been able to work at a more rapid pace. The predictability of what we can achieve in sprints have been greater. We have seen benefits such as our cycle time, more togetherness in our teams and more shared ownership. It adds to the toolkit we have the in the Lean Six Sigma experience. It works very well" - Wayne Fisher, SKY
Other services
Lean, Lean Six Sigma, Change Management, and Agile training and coaching services
Consulting services including Business and Digital Transformation assignments
Organisation Assessments, Culture audit, Business and Process Excellence health-checks
---
Email:

Phone:

+44 (0)845 3452282

Website: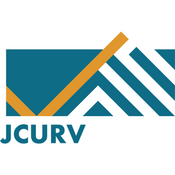 JCURV
JCURV's mission is to increase the agility of organisations so they can thrive in an increasingly uncertain world. As an award-winning management consultancy JCURV helps organisations radically change the way they work to deliver their business strategy faster, more efficiently and more effectively. Since being established, JCURV have supported clients such as Sainsbury's plc, EY, News UK, Hargreaves Lansdown, Direct Line Group, Bank of Ireland deliver over £3.3bn of additional value and upskilled over 10,000 client colleagues.
Our strong track record comes from coaching Executives through to delivery teams on their transformation journey ensuring they both deliver value but also build internal capability to sustain the new ways of working. JCURV is an expert in scaling agile across organisations including introducing large scale planning, agile governance, budgeting and operating model re-design. JCURV co-leads the state of agile culture survey, the world's largest of its kind, with the ABC and Truthsayers focused on understanding the intangible levers that can be applied to accelerate and sustain agile ways of working.
Twitter:

Website:

LinkedIn: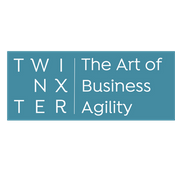 Twinxter
We believe everyone wants to grow towards a happy and sustainable future for themselves and everybody else. We will help you to create flow, energy, and co-create a vibrant and differentiating workplace. In short, a transparent environment, that will enable you to stay relevant and add value to your customers.
Twitter:

Website:

LinkedIn: