To celebrate the launch of three new business analysis training modules, which complement the existing AgileBA® qualification, we are offering Professional Members of the Agile Business Consortium a day of FREE training, with the opportunity of becoming the first agilists to gain the new certification.
By attending this training, you will learn:
Module 1: The core concepts of agile business analysis:

What is business analysis in an agile environment?
Who is performing business analysis and why is it changing?
Five guidelines for navigating complexity


Module 2: Vision and Value:

Evolutionary approaches to requirements, development and prototype building, enabling you to create more practical results.
Methods for delivering early incremental value in analysis.


Module 3: Practical experiments and the relevant metrics for success:

How to experiment effectively and the metrics that matter.
How to learn as we go to support better decision-making
To access the training, a £100 admin fee is payable upfront, which will be refunded once the exam has been completed. Please Note the exam will take place after the course 5-5.30pm (BST)
Please note that this is a limited offer to Professional Members in June 2023. This course is available to non-members and Associate members at a price of £750 per delegate.
There are only 12 free places available. Register your place.
---
Meet the Authors and Trainers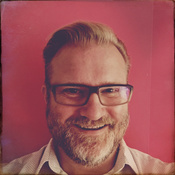 Alun Davies-Baker
Alun is an Advanced Certified Scrum Master (A-CSM) and a certified Agile Business Consortium DSDM Trainer-Coach. He is an innovative professional, with 20 years of experience in senior leadership and consulting roles, across global and UK organisations and enterprise projects. Alun aligns creative thinking with extensive business process and application knowledge to facilitate collaboration and deliver successful outcomes. An enthusiastic advocate of Agile working with an ambition to further enable this approach via the training, facilitation and coaching of teams.
LinkedIn: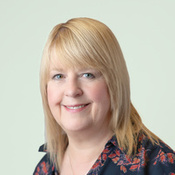 Dorothy (Dot) Tudor
Dorothy (Dot) Tudor is a founder and director of TCC. She is also our lead trainer and lead coach, and is passionate about ensuring that we consistently exceed the expectations of our customers, delivering training, coaching and consultancy to an industry-leading standard.
She is a Scrum Alliance Certified Scrum Trainer, Agile Coach, Agile Project Leadership Advanced Practitioner, Certified Scrum Master, Certified Scrum Product Owner, Agile Project Manager and Agile Business Analyst.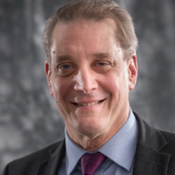 Nick de Voil
Nick de Voil is a consultant business analyst, user experience architect and service designer with four decades of experience in helping organisations to design and evaluate digital systems, products and services. He has been training fellow professionals in agile ways of working since 2016.
Nick is a certified Agile Business Consortium Scrum Master, Product Owner, Agile Project Manager and Agile Business Analyst, Professional Scrum Master, Kanban Coach and Facilitation Practitioner. He holds CMC, CITP, CBAP, CDMP, CPRE, CCA and CPOA certifications and the BCS International Diploma in Business Analysis. Nick is the author of the book "User Experience Foundations". He is a past president of IIBA UK.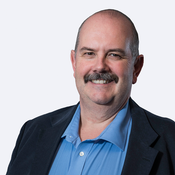 Andrew Craddock
Andrew has been working with agile methods since 1997 and, as a consultant, trainer and coach, helping individuals and organisations adopt agile ways of working, since 2001. He has been a director of the Consortium since 2003 primarily helping shape and integrate our methods and frameworks for most of that time. Having spent a productive year as Chair – a year focused on initiating the consortiums journey to becoming a globally relevant professional body for business agility professionals – Andrew is pleased to be readjusting his focus back to the methodology aspect of consortium business as the Product Architecture Lead.