Join our live interview on 17th January at 3pm GMT with Andrew Craddock and Richard Pharro to find out more about this exciting new framework, AgilePM for Scrum, combining the benefits of AgilePM for project management with those of Scrum for the delivery of value.
Discover how AgilePM adds robust multi-team coordination, to Scrum's Agile delivery approach
Bring renewed focus to the delivery of business value that goes way beyond development
Understand how this new framework can be tailored to the needs of your teams – wherever they are in the business
Apply Agile to business teams such as marketing, finance, procurement and compliance
In Collaboration with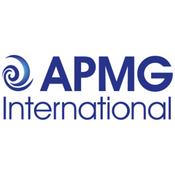 APMG International
The Agile Business Consortium is proud to have a long-standing partnership with APMG International who support us by providing accreditation and certification services. APMG offers a range of professional management certifications to support professionals, organisations and public sector bodies in key areas including agile, project & programme management, service and change management. APMG's certification schemes, exams, and accreditation services support our goal of enabling organizations and professionals to maximise their effectiveness through use of the latest methodologies and core competencies.
Phone:

+44 (0) 1494 452450

Website:

LinkedIn:
Level: 1