AgilePM for Scrum Foundation course and certification
What to expect?
Day 1 - Scrum Foundation:
In order for the customisation of AgilePM to work correctly with Scrum, it is important to have a full understanding of Scrum that precisely matches the Scrum Guide 2020 – the latest version of the guide that has been updated to work as well with non-software-related product development as it does in an IT context. Day 1 of this course covers:
A gentle introduction to Scrum by reference to a case study about Dutch Railways
The origins of Scrum – including an explanation of why and how Jeff Sutherland evolved it in the way he did
The broader context of Agility, its origins in the world of software and broader applicability to the world of business
The importance and practicality of empiricism – one of the fundamental underpinnings of Scrum
Scrum values and workflow concepts, including Iterative Development and Incremental Delivery
The Scrum Team – accountabilities of the key players
The Scrum Events – planning, executing and continually self-improving team competence with working in Sprints
The Scrum Artefacts – The evolution of your product from a Product Goal to valuable, delivered product
A brief introduction to User Stories – the agile world's favourite way of capturing and communicating user needs
The final part of the day is spent playing Agile Business Products' brand new Scrum Game – an engaging and fun way to bring together the key learning points from the day.
Days 2 and 3 - AgilePM for Scrum:
Two days with a more holistic focus that goes beyond the excellence of Scrum for product development into the area of wider business considerations associated with ensuring that the product genuinely delivers its intended value and answering questions like "So Scrum starts by taking the most valuable items from the Product Backlog and turning it into a valuable product, but where does the product backlog come from? And why?" and "What about budgets? and business cases? and deadlines? and stakeholders? and legal compliance? and corporate standards? and…? and…? and…? This is the home of AgilePM – the worlds longest established Agile approach to leading (rather than managing) projects.
These two days cover:
Business Agility – the antidote to our VUCA world – one characterised by Volatility, Uncertainty, Complexity and Ambiguity
Understanding the difference between product development and project management
Agile Philosophy and, ethos and the 4 Project Variables of time, cost, quality and scope of what is delivered
The 8 Principles of AgilePM – grounded in common sense and pragmatism
Valuing individuals and interactions over processes and tools in an agile project context
Embracing collaboration and communication to turbo-charge the effectiveness of project teams
Harnessing the concepts of transparency of Process and Progress to demonstrate that a project is under control
The AgilePM Project Lifecycle Framework – from a business innovation concept to realising business value
Digging deeper into the use of User Stories as a means of evolving and managing business and user requirements through the project lifecycle
Estimating and prioritising the work of the project to optimise return on investment – putting the business in the driving seat with MoSCoW prioritisation
Governance, Compliance and the AgilePM Products
Project planning and Control – with true agility. Make project manager 'command and control' part of history
Tailoring of the project approach to deal with risk
The course will be held ONLINE over three full days approx. 9am-5pm GMT (UTC) with lunch break, exact timing will be confirmed shortly.
---
Meet the Authors and Trainers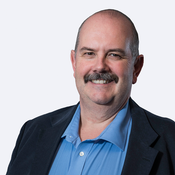 Andrew Craddock
Andrew has been working with agile methods since 1997 and, as a consultant, trainer and coach, helping individuals and organisations adopt agile ways of working, since 2001. He has been a director of the Consortium since 2003 primarily helping shape and integrate our methods and frameworks for most of that time. Having spent a productive year as Chair – a year focused on initiating the consortiums journey to becoming a globally relevant professional body for business agility professionals – Andrew is pleased to be readjusting his focus back to the methodology aspect of consortium business as the Product Architecture Lead.

Agile Business Consortium
The Agile Business Consortium is the professional body for business agility. We're all about community – whether you're a multinational working through a large-scale transformation, a new start-up, or a contractor, we can support you to achieve more, to grow more, and to build your business agility. As a global not-for-profit organisation that's been around for over 25 years, our knowledge and experience around agile competencies and behaviours can offer you the guidance you need to reach your agility goals. Together with our partners, we create and share agile research, case studies, resources and tools that help you compete in today's uncertain world. A registered not-for-profit, we're the world's longest-standing agile-orientated organisation. We're the brains behind AgilePM®, AgileBA®, AgilePgM®, AgilePfM™ and AgileDS™. Based in the UK, we have members in over 30 countries around the world.
Email:

Phone:

+44 01233611162

Twitter:

Website:

LinkedIn: